My inconsistency the last two weeks is embarrassing. I apologize truly and will not give up because i pledged to this. Day 14's topic was about sharing a cultural aspect from my country or community.
Belonging to two tribes should have given me the upper hand on what to share but that's just another embarrassment for me to take home. Another embarrassment is how most tribes in Uganda have adopted the Kwanjula culture from the Baganda *Luganda to mean Introduction Ceremony*
I've always asked my mother whether there is a subtle way of introducing a partner in our times without being so extra. Her reply is always the same, apparently she is modern and all that extravagance we see these days is too dramatic and such a waste of time and money. To be honest i think she says that to get me off her back and because there's no man to introduce yet. (I'm very certain things will take a different turn when the time comes)
Kwanjula translated loosely is to introduce someone. The Baganda have a whole marriage process but i'm only familiar with the Kukyala, Kwanjula, Mbagga order that is Visitation, Introduction, Wedding.
The Kukyala (visitation) is where the daughter brings her boyfriend at the time to visit her parents and talk about his intentions with her. Basically they sit in the living room all clad in their cultural outfits planning on how to sell you off and all you do is sit still and look pretty. That's what i have been told anyways. Recent research, (by me) revealed that in true Buganda culture the boyfriend is not supposed to step foot in the girlfriend's father's compound. Rather he is to visit the woman's paternal aunt and she does the vetting for the parents and prepare him to meet the macho man of the household in occasion two.
Then comes the Kwanjula. At this point in time, the bride price has been discussed and approved. The dates for the wedding and introduction are sometimes set during the Kukyala. The introduction ceremony is where both families come together to know each other more like a meet and greet. Others believe it is also an official engagement ceremony. There are so many assumptions and that is why i don't get non Buganda tribes adopting this culture.
There is exchange of gifts at the Kwanjula, talking about bags of sugar, a truck of cattle, furniture, numerous food stuffs, gomesis, kanzus (cultural apparel for Baganda) for the parents and aunts and so much more.
The outstanding gifts are the cocks given to the brothers of the bride and the suitcase filled with lingerie and other sex appealing attire for the bride to lure her husband in the bedroom. I attended a Kwanjula meeting late last year and i must say it was interesting. All throughout the ceremony the bride's family is introduced/staged to the groom's side, they'll have a feast later in the day the groom will engage the bride with a ring. They then exchange gifts as well and the groom's sisters will shower the bride with more gifts. When all is done, the groom and his people leave the home and allow the bride's family to celebrate how close to marriage their daughter is.
Lastly the wedding comes and we all know how those go. I may have skipped some of the norms that take place during the Kwanjula and Kukyala, my research is still on going. Otherwise these ceremonies are always entertaining and filled with candid picture moments. The Kwanjulas of today have been so modernized you'd think you are at a wedding reception (the extravagance and drama my mom was referring too) I say let people have their moment, everybody has a choice, regrets or no regrets.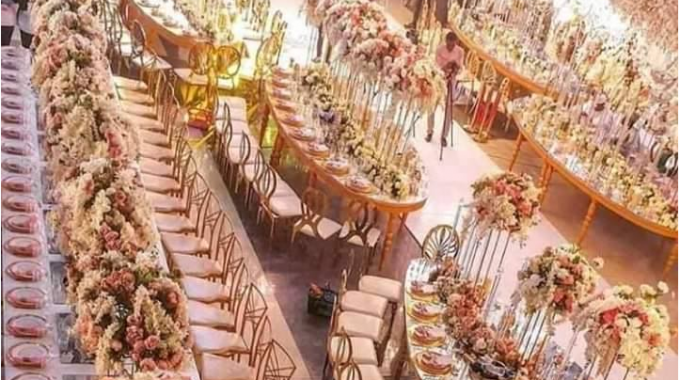 ---
There are a couple of concerns with these occasions, which are the pressure attached to these functions and societal pressure to have a bigger and better party, the value women are given in form of bride price and the shame when there is trouble in paradise.
While preparing to write this piece i decided to do research on how other cultures send off their daughters when the time comes. I hope to share some of my findings here,
Until next time, love and light.